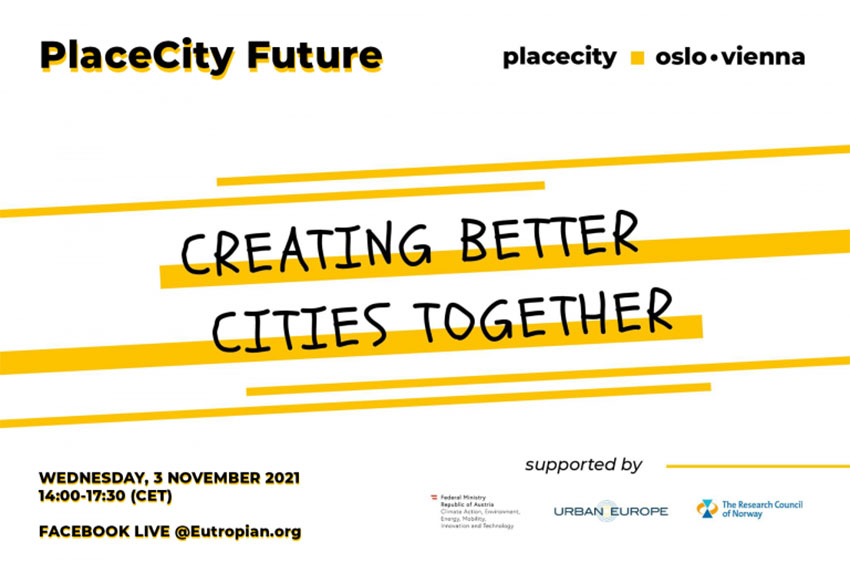 28 October 2021 |
The JPI funded project, PlaceCity had the overarching goal of establishing a multidisciplinary and transsectorial European Placemaking Network with the capacity to offer support and resources to local and national placemaking initiatives across Europe.
The consortium aimed to advance placemaking as a new approach to creating better cities together by gathering proven placemaking tools, testing them in real life case studies and make them readily available to every city in Europe. Research and implementation partners were the cities of Oslo and Vienna, developing a knowledge platform together with other consortium partners.
Would you like to know how the Oslo and Vienna cases evolved? How did placemaking support the development? How to connect with other placemakers and tools?
Join us live on Facebook @eutropian.org on Wednesday 3rd November 2021 between 14:00 and 17:30 (CET).
For more information please visit https://eutropian.org/placecity-future/